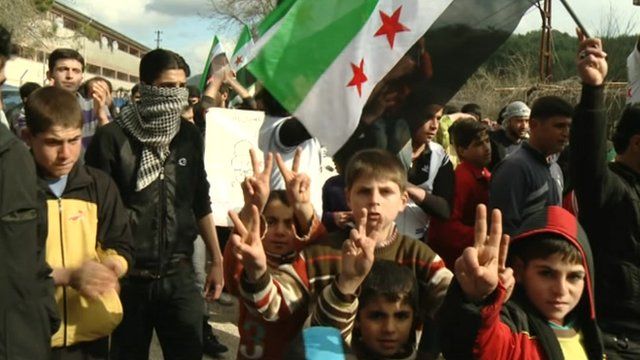 Video
One thousand cross Syria border to Turkey
The United Nations and Arab League envoy Kofi Annan will brief the Security Council on Friday on his attempts to end the violence in Syria.
It comes as a UN team is to join a mission led by the Syrian authorities to assess the condition of people in cities worst hit by violence.
It is estimated that at least 1,000 refugees crossed into Turkey in the last week.
The BBC's Jonathan Head reports from a refugee camp near the border.
Go to next video: Pro-Assad rally in Syrian capital