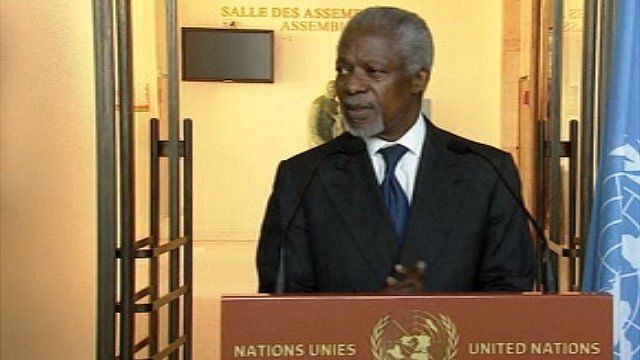 Video
Syria unrest: Kofi Annan sending team to continue talks
UN and Arab League envoy to Syria Kofi Annan has said he is sending a team to Damascus to continue discussions regarding the deployment of monitors in the country.
Mr Annan was speaking after a briefing with the UN Security Council regarding talks with President Bashir al-Assad in Damascus last week.
He told reporters that once he felt "sufficient progress" had been made, he would "be prepared" to go back for further talks.
Go to next video: Hague: UN has failed on Syria