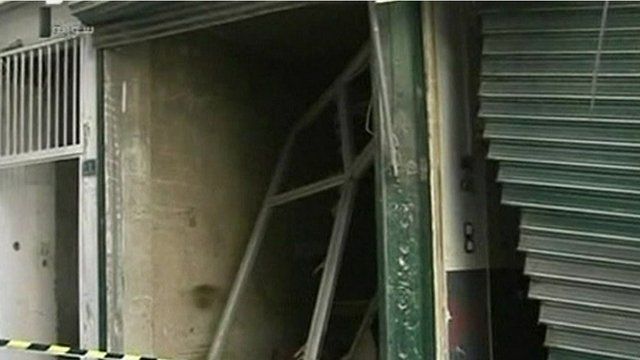 Video
Syria unrest: Opposition accuses government of attacks
The Syrian opposition has accused President Assad's government of staging a series of fatal car bomb attacks over the weekend.
On Sunday a car bomb exploded in a residential area of the northern city of Aleppo, reportedly killing two people and injuring around 30 others, while on Saturday twin attacks in Damascus left 27 people dead.
Jon Donnison reports from Beirut in neighbouring Lebanon.