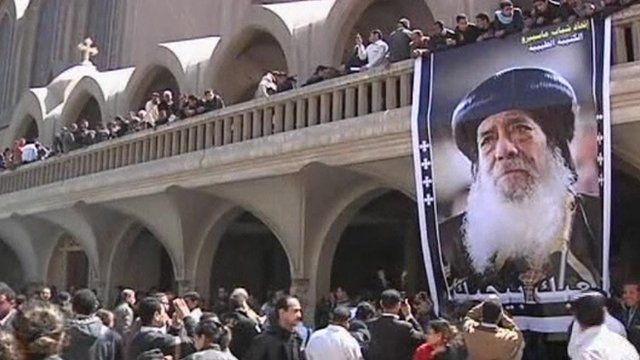 Video
Egypt's mourning Copts queue to view Pope's body
In Egypt, Coptic Christians have packed St Mark's Cathedral in Cairo to pay their last respects to Pope Shenouda III, who died on Saturday aged 88.
A crowd of mourners thought to be larger than 100,000 held a vigil outside the cathedral overnight, many weeping as they prayed for the pope.
The vigil was followed by a Sunday morning Mass, with the dead pope's body sat in the papal chair dressed in ceremonial robes.
Jon Leyne reports from Cairo.