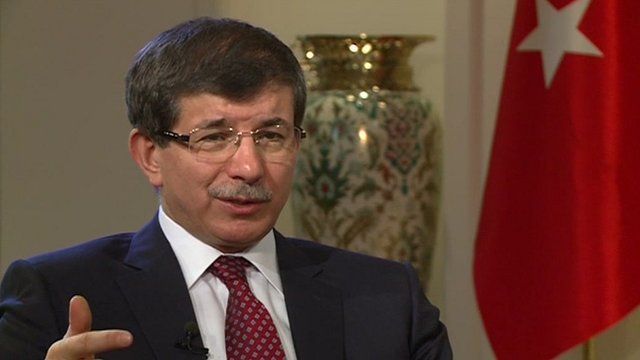 Video
Turkey's FM expresses concerns over Syria plan
Turkey's Foreign Minister, Ahmet Davutoglu, has expressed concerns that the Syrian situation poses a risk to Turkey's national security.
Speaking to the BBC's Jonathan Head in Ankara, he said that Syrian shooting in the border area a few days ago was a "violation" of Turkish territory.
He said Turkey had the right to protect its borders, and to help people leaving Syria.
Go to next video: Syria 'needs time' for reform