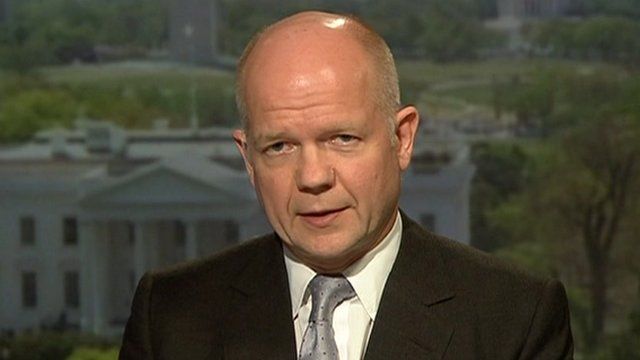 Video
William Hague: 'Monitors need freedom to monitor and communicate'
The joint UN-Arab League peace envoy for Syria, Kofi Annan, has told the UN Security Council that Syria has not fully complied with the ceasefire from 0600 on Thursday.
A Free Syrian Army commander told the BBC that the regime broke the ceasefire within minutes of the deadline and multiple deaths are being reported.
Speaking from Washington, the UK foreign secretary, William Hague, said there was an urgent need for a team of monitors to be allowed into Syria, to communicate freely.
Go to next video: Syria 'breaking peace plan terms'