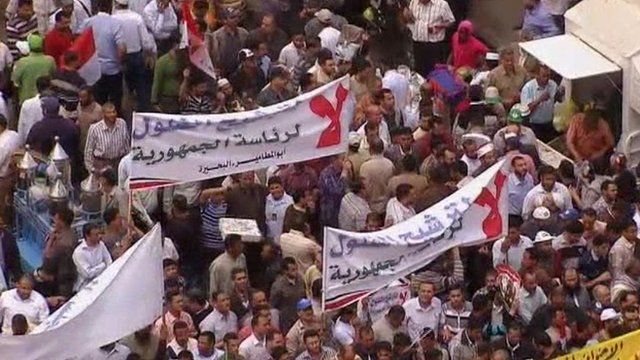 Video
Protests in Egypt prompted by presidential candidate
Tens of thousands are protesting in the Egyptian capital Cairo against the decision by Hosni Mubarak's former spy chief to stand in presidential elections.
The protest in Tahrir Square, in central Cairo, was called by the Muslim Brotherhood and other Islamist groups.
The organisers fear Omar Suleiman and others seek to restore the old regime.
The BBC's Jon Leyne reports from Cairo's Tahrir Square.
Go to next video: 'Suleiman win would renew unrest'