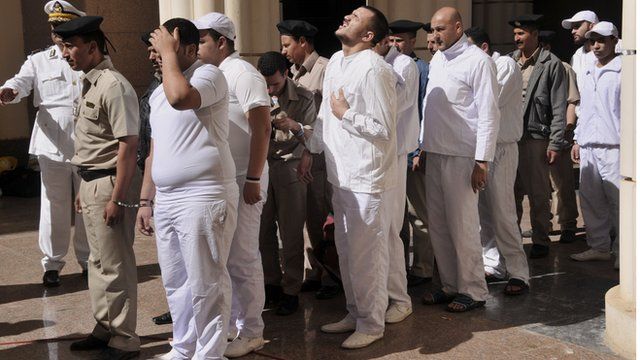 Video
Egypt football trial disrupted by protests
In Egypt, protests have disrupted the start of a trial of those involved in a football match riot earlier this year, which left more than 70 dead in Port Said.
The hearing was stopped briefly when some of the defendants dressed in white, pointed and shouted at the policemen who've also been charged, blaming them for the violence.
The dozens of defendants include nine police officers and three officials from the club that hosted the match, Al-Masry.
The BBC's Jon Leyne reports.
Go to next video: Tension in Cairo amid protests