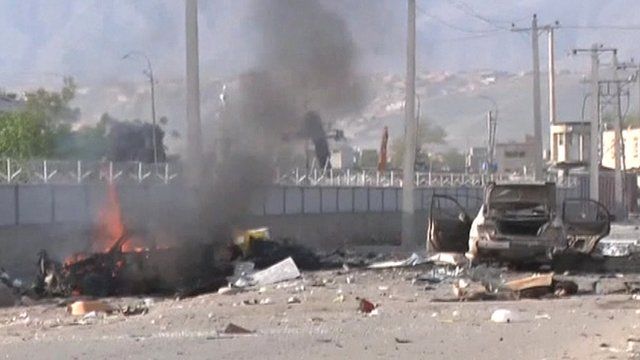 Video
Afghanistan car bomb: Seven killed in Kabul attack
At least seven people have been killed in a suicide car bomb attack in Kabul, just as President Obama ended his surprise visit to the Afghan capital.
Afghan officials said at least two suicide bombers targeted a guesthouse popular with foreigners in the eastern part of the Afghan capital.
Bilal Sarwary reports.