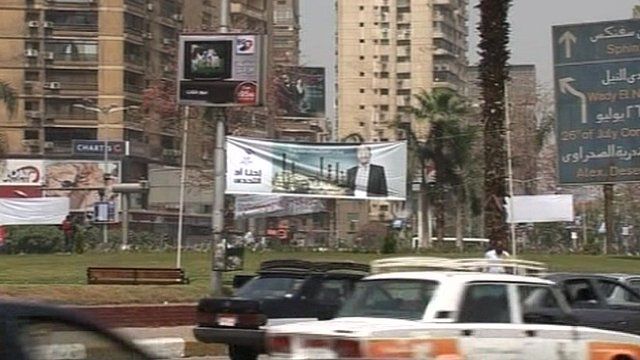 Video
Political banners and posters take over Egypt's streets
The countdown for Egypt's first multi-candidate presidential elections since the January 2011 revolution has started.
And weeks ahead of the voting day, candidates face-off on the streets, using mass-produced posters, billboards and banners to sway voters.
The first round of voting is to be held on the 23rd and 24th May.
BBC Arabic's Dina Demrdash reports from Cairo.