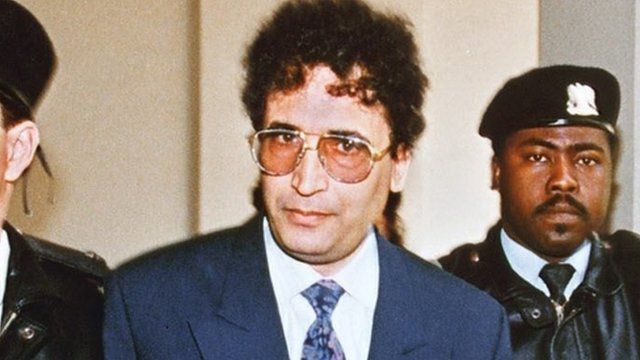 Video
Obituary: Abdelbaset Ali al-Megrahi
At the time of his death, Abdelbaset Ali al-Megrahi was the only person to have been convicted for the bombing of Pan Am flight 103 over the Scottish town of Lockerbie on 21 Dec 1988.
The attack, which killed 270 people in the plane and on the ground, remains the deadliest terrorist incident ever to have taken place on British soil.
He always denied he had been responsible but a series of appeals was halted when he was diagnosed with cancer and, controversially, released from prison in Scotland on compassionate grounds.
The BBC's Mike Wooldridge reports.
20 May 2012

From the section

World