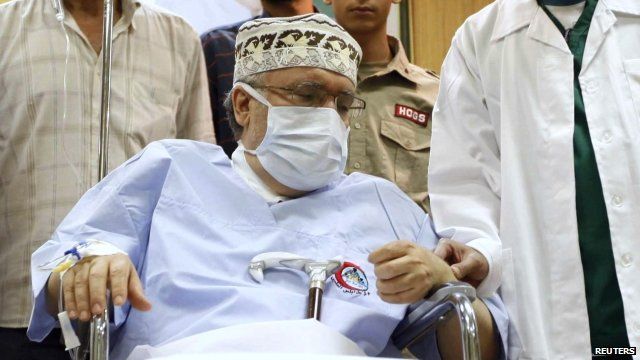 Video
Lockerbie bomber Megrahi 'divisive figure' in Libya
Abdelbaset al-Megrahi, the only person convicted over the 1988 Lockerbie bombing that killed 270 people, has died at his home in the Libyan capital Tripoli.
He was released from prison in Scotland in 2009 as he was suffering from cancer and said to have only months to live.
Megrahi, a Libyan intelligence officer, always denied any responsibility for the bombing of Pan Am Flight 103.
The BBC's Rana Jawad said that many Libyans she had spoken to were convinced he was to blame, but that others felt he was used as a scapegoat by the Gaddafi regime.
20 May 2012

From the section

Africa
Go to next video: Megrahi dies 'but questions remain'