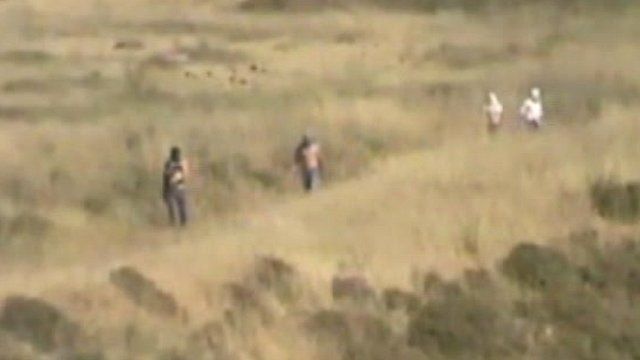 Video
Palestinian village attacked by Israeli settlers
The Israeli human rights group, B'Tselem, has released a video that appears to show Israeli soldiers standing by while Jewish settlers open fire on stone-throwing Palestinian protesters in the West Bank, wounding one of them.
In this section of the video, young men from the Jewish settlement of Yitzhar are seen descending a mountainside upon the village of Asira al-Qubliya
As the settlers approach, Palestinians from the village confront the group by throwing rocks at them.
The Israeli group are seen throwing rocks back in response.
Footage courtesy of B'Tselem