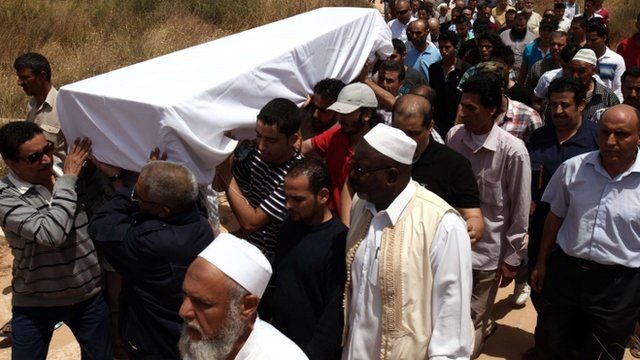 Video
Megrahi funeral takes place
The funeral of Lockerbie bomber, Abdelbaset al-Megrahi, has taken place in the Libyan capital, Tripoli.
Megrahi, the only person convicted over the 1988 Lockerbie bombing above Scotland which killed 270 people, died at his home in Libya on Sunday.
He was convicted by a special court in the Netherlands in 2001 and was freed from Scottish jail in 2009 on compassionate grounds after being diagnosed with terminal cancer.
Go to next video: US reaction to Megrahi death