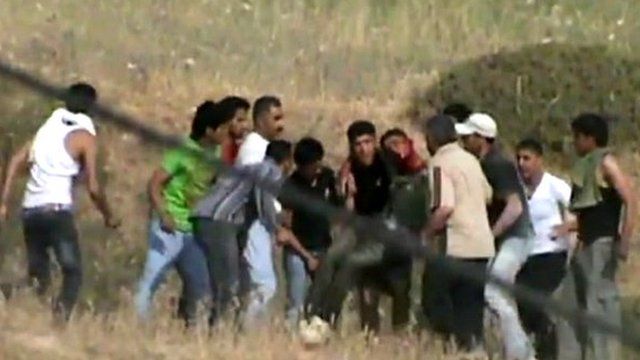 Video
Palestinian shot by armed settler
The Israeli human rights group, B'Tselem, has released a video that appears to show Israeli soldiers standing by while Jewish settlers open fire on stone-throwing Palestinian protesters in the West Bank, wounding one of them.
In this section of the video, a third armed settler, armed with a handgun rather than a rifle, can be seen taking aim and shooting at the Palestinian youths.
Standing right beside him as he does so are two Israeli army soldiers, who make no attempt to stop him.
In this video the injured man can be seen more clearly, blood pouring from the side of his head.
As he is carried back to the village the other young Palestinian men shout in defiance.
Footage courtesy of B'Tselem