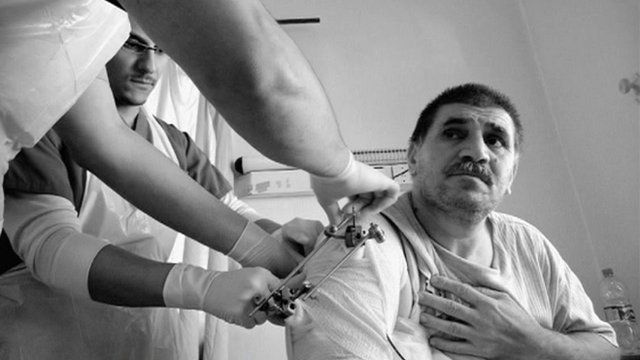 Video
Jordan treating victims of Mid-East violence
Six years ago a group of surgeons opened a temporary clinic in Jordan to operate on Iraqis with injuries untreatable in their home country.
But recent violence in Libya, Yemen and Syria has led to the project being extended and expanded.
After the horrors of war and torture, the patients are given a chance of a normal life.
Caroline Hawley reports.