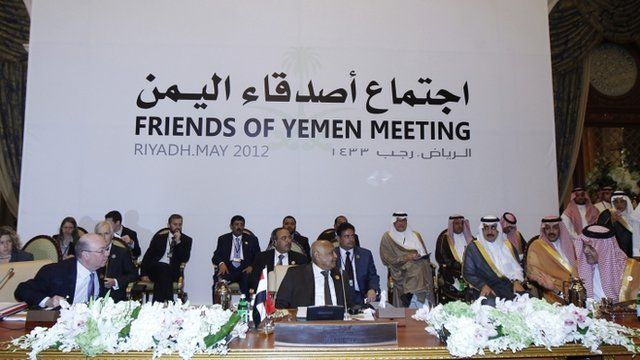 Video
International donors pledge $4bn for Yemen
International donors have pledged more than $4bn (£2.54bn) in aid to Yemen, which is facing a possible humanitarian catastrophe.
Neighbouring Saudi Arabia is providing the bulk of the funds, promising $3.25bn to help the goverment improve infrastructure and security.
Aid agencies have warned that Yemen is on the brink of a food crisis.
At an international conference on Yemen, the Sanaa government is thought to have asked for some $10bn in help.
Jonathan Josephs reports.