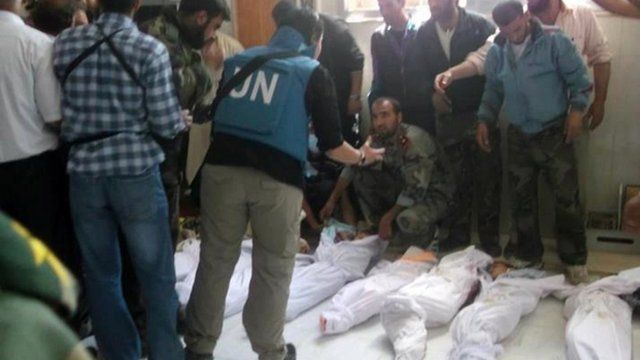 Video
UN Security Council holds emergency meeting on Syria
The United Nations' Security Council has been holding an emergency meeting, to discuss the killings of around 100 civilians including dozens of children, in the Syrian town of Houla.
The Foreign Secretary William Hague, called for further international pressure on the government of President Bashar al-Assad, which has rejected accusations of involvement in Houla killings.
The BBC's Humphrey Hawksley reports.
Go to next video: Syrian massacre 'could be a turning point'