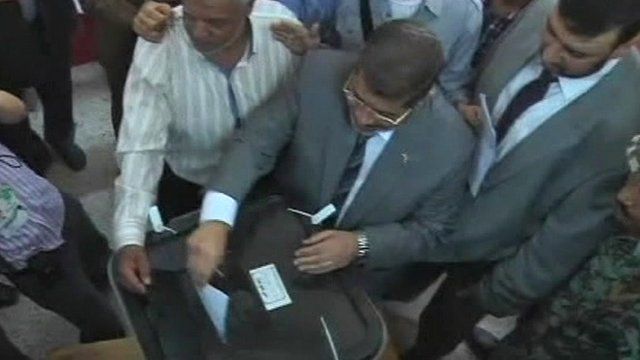 Video
Egypt elections: Brotherhood's Mursi wins first round
The results from the country's first free presidential elections show that the Muslim Brotherhood candidate Mohammed Mursi won the first round with 24.3% of the vote.
Ahmed Shafiq came in a close second, with one percentage point less. They will face each other in a run-off vote next month.
Jon Leyne looks at the two presidential contenders.