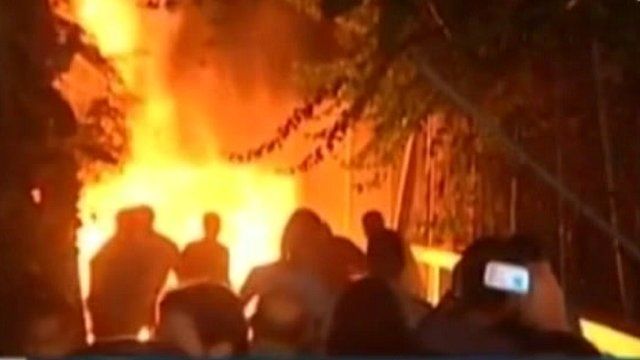 Video
Egypt presidential candidate Ahmed Shafiq's HQ attacked
Attackers have set fire to the campaign headquarters of one of Egypt's presidential candidates, Ahmed Shafiq.
The attack came hours after it was announced that Mr Shafiq, the last prime minister to serve under former President Hosni Mubarak, would compete in a run-off next month.
Crowds also headed to the city's central Tahrir Square, scene of the protests which forced the resignation of President Hosni Mubarak in February 2011 and frequent demonstrations ever since.
John Leyne reports from Cairo.
Go to next video: Presidential candidate HQ attacked