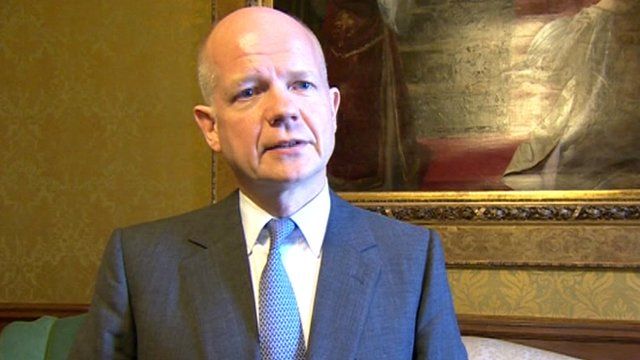 Video
Hague: Diplomatic expulsions increase pressure on Syria
William Hague says the expulsions of senior Syrian diplomats from various western countries are intended to "increase international pressure on the regime".
The British foreign secretary said the move would "express our horror at the behaviour of the regime" in order to push them towards the implementation "of the commitments they've entered into".
France, the UK, Germany, Italy, Spain, Canada and Australia have all announced diplomatic expulsions following the killing of 108 people in the Houla region of Syria on Friday.
Go to next video: 'Give Annan plan a chance'