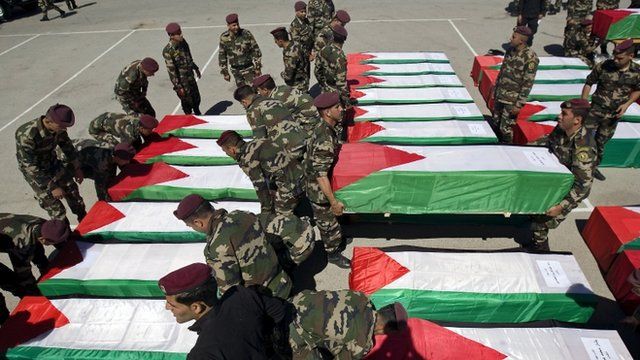 Video
Remains of Palestinian bodies returned by Israel
Israel has handed over to the Palestinian Authority the remains of 91 Palestinians who died carrying out attacks against Israel.
The remains include suicide bombers and militants who died in operations as far back as 1975.
The repatriation of the bodies forms part of a deal to end a mass hunger strike by hundreds of Palestinian prisoners in Israeli jails.
Israeli officials say the transfer is a confidence-building gesture.
Jon Donnison reports.