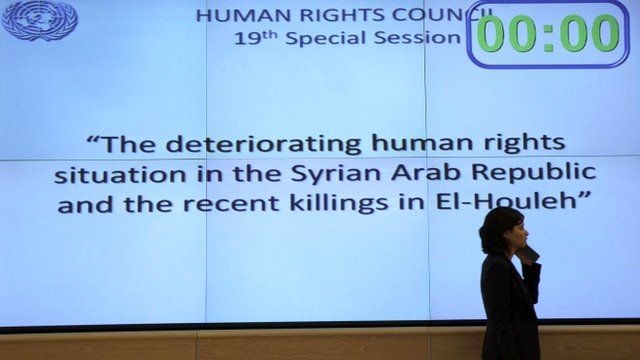 Video
UN's 'frustration' over Syria human right 'violations'
Opposition activists in Syria say 13 factory workers have been shot dead by a pro-government militia in the west of the country.
Several videos posted online showed bodies with severe wounds to the head and stomach, consistent with being shot at close range.
The UN Human Rights Council has met to condemn last week's massacre at Houla, in which more than 100 people were killed.
Chair of the United Nations Committee Against Torture, Claudio Grossman, described ''a sense of frustration'' that the ''massive and systematic violations of rights'' in Syria could not be stopped ''right away''.
Go to next video: Houla massacre 'by armed gangs'