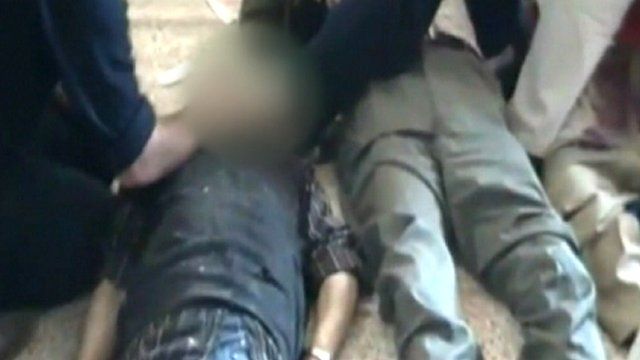 Video
'Factory workers shot dead' in Syria, say activists
Opposition activists in Syria say 13 factory workers have been shot dead by a pro-government militia in the west of the country.
Several videos posted online showed bodies with severe wounds to the head and stomach, consistent with being shot at close range.
The UN Human Rights Council has met to condemn last week's massacre at Houla, in which more than 100 people were killed.
Meanwhile, Russia and Germany have agreed on the need for a political solution to the crisis in Syria. Bridget Kendall reports.
Go to next video: Houla massacre 'by armed gangs'