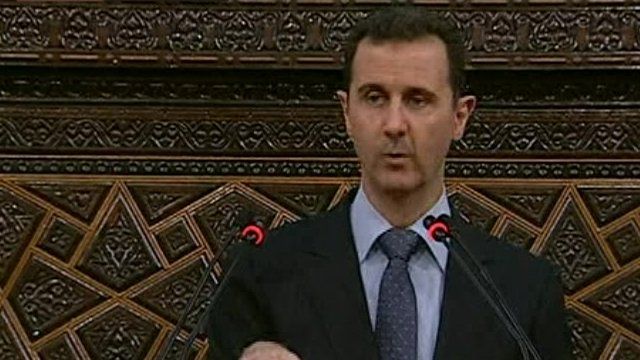 Video
Syria's President Bashar al-Assad chides 'terrorists'
President Bashar al-Assad has used a televised address to parliament to speak out against the "terrorists" he blames for the ongoing violence in Syria.
Speaking in Damascus, Mr Assad said: "Terrorists are not concerned with (political) reforms. Terrorists are criminals".
Earlier this week UN peace envoy Kofi Annan warned that Syria was slipping closer to all-out war with each passing day, following a massacre at Houla in which 108 people were killed.
Go to next video: Deadly Lebanon clashes over Syria