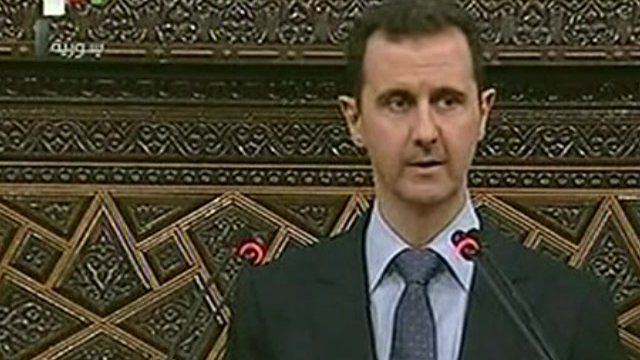 Video
Syria's President Bashar al-Assad: 'Our hearts bleed over Houla'
Syria's President Bashar al-Assad has denied his government's forces had any role in the Houla massacre.
More than 100 people, many of them children, were killed in the attack in the west of the country, most knifed or shot at close range.
Addressing parliament, Mr Assad said that the massacre, and other killings, were carried out by "savages" and that Syrians' anger at such events was "indescribable"