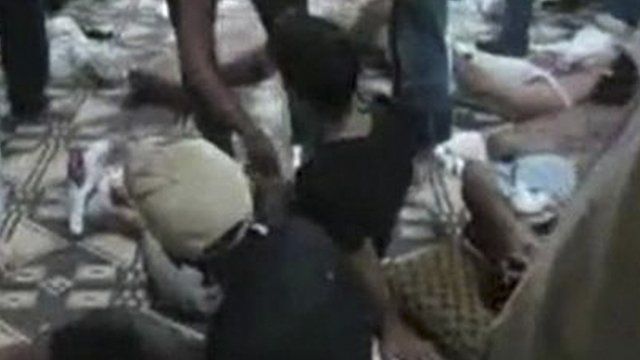 Video
Scores 'massacred' in Syria, say opposition activists
The head of the UN says monitors trying to reach the Syrian village of Qubair, where 78 people are said to have been killed, have been fired upon.
Addressing the UN General Assembly, Ban Ki-moon condemned the reported massacre as "shocking and sickening", and an "unspeakable barbarity".
UN monitors said earlier that Syrian troops had blocked access to Qubair.
The opposition blames the killings at Qubair on pro-government forces but the government accuses terrorists.
James Robbins reports.