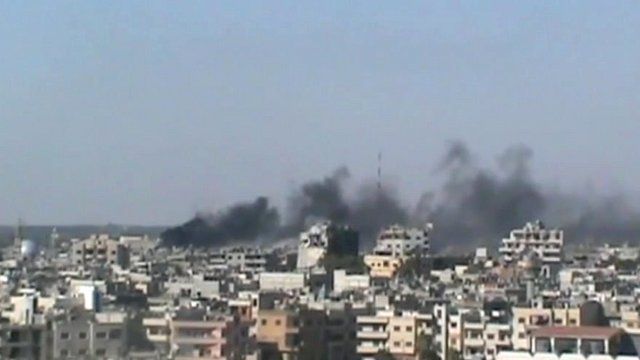 Video
UN fears for civilians as Syrian violence worsens
The UN has warned of an alarming escalation in violence in Syria and urged international powers to increase efforts to make its peace plan work.
A spokesman for Kofi Annan said the UN special envoy wanted a new conference to be held soon, but accepted the peace plan was the "only one on the table".
A truce was agreed in April but the violence shows no sign of abating, as Mike Wooldridge reports.