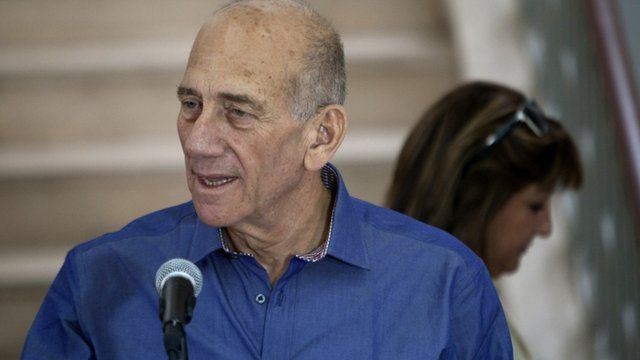 Video
Israeli court convicts Ehud Olmert
Former Israeli Prime Minister Ehud Olmert has been cleared of two major corruption charges but convicted of a third, lesser charge.
Olmert was found guilty of illegally granting favours to a business friend, during his time as a minister.
He was cleared of the main corruption charges of bribery and falsely billing for foreign fundraising trips.
Kevin Connolly reports.