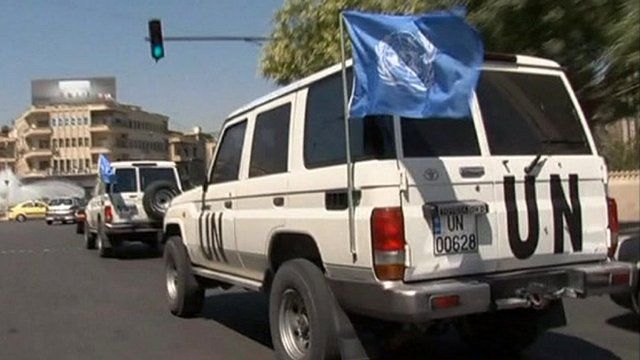 Video
Syria: UN probes Tremseh massacre reports
UN observers have entered the Syrian village where anti-government activists claim 200 people were massacred on Thursday.
The UN said the attack on Tremseh mainly targeted the homes of rebels and activists.
The government in Damascus says it carried out a military operation against terrorists.
The BBC's Jim Muir reports from Beirut.
Go to next video: UNSMIS verifies Syria fighting