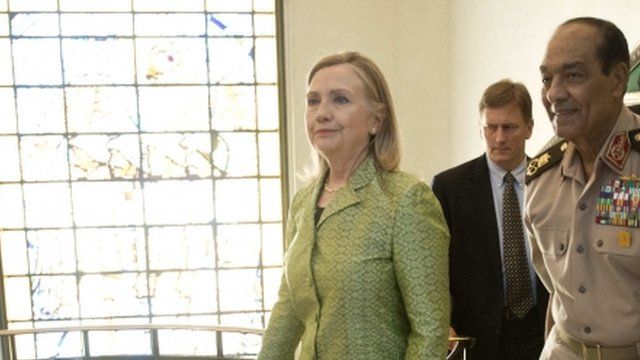 Video
Hillary Clinton: 'All Egyptians must be equal'
US Secretary of State Hillary Clinton has met the head of Egypt's top military council, Field Marshal Mohamad Hussein Tantawi, on the second day of her visit to the country.
Mrs Clinton discussed the transition of power to newly elected President Mohammed Mursi and stressed the need to protect the rights of all Egyptians, following her meeting with Mr Mursi on Saturday.
Speaking in Cairo after Sunday's talks, Mrs Clinton said that she wanted to "send a very clear message that the US supports the universal rights of all people".
Go to next video: Clinton backs Egypt 'transition'