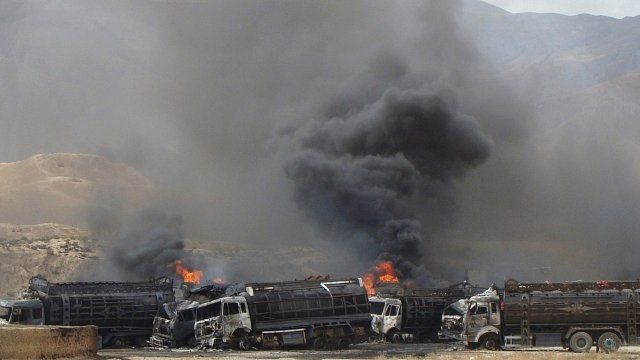 Video
Taliban bomb destroys 22 Nato fuel tankers
A bomb planted by the Taliban in northern Afghanistan has destroyed 22 Nato fuel tankers carrying supplies to coalition forces, according to local officials.
The vehicles were hit by a pre-dawn explosion which triggered a huge fire that engulfed the vehicles in flames.
At the time the trucks were parked overnight in Samangan province, as they headed from Uzbekistan towards Nato forces in the south.
Earlier this week, three Nato supply trucks were destroyed by militants in Sayd Abad district of Wardak province, south of Kabul.