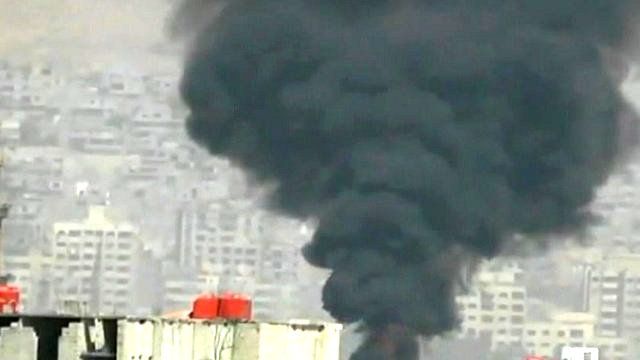 Video
Syria conflict: Fresh fighting follows regime deaths
Syrian troops have been mobilised in a drive to oust armed rebels from parts of Damascus where they have been active in recent days.
The offensive follows the deaths on Wednesday of three top regime figures in a suspected suicide attack.
It follows the death on Wednesday of three members of the President's inner circle in a reported bomb attack, as Jim Muir reports.