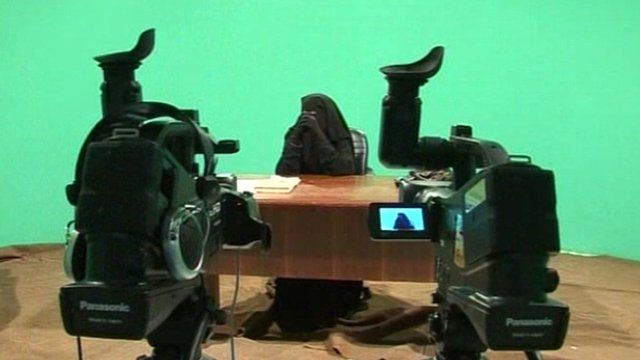 Video
Egypt launches first full Islamic veil TV channel
'Maria', the name for one of the Prophet Muhammad's wives, has been chosen as the name of the first Egyptian TV channel to exclusively feature women who wear the full Islamic veil.
The new channel will now go up against an array of conventional TV stations in the country.
BBC Arabic's Maha El-Gamal reports.
Go to next video: Pakistani women opt for full-face veil