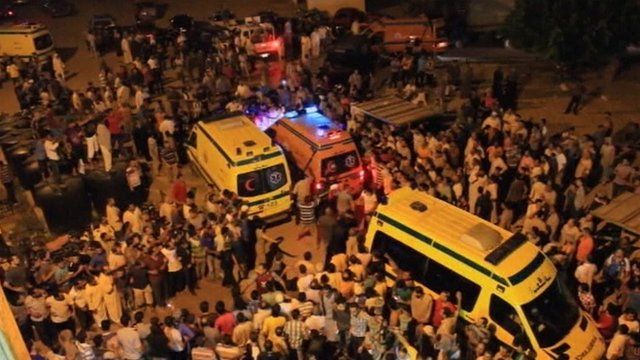 Video
Egypt Israel border attack leaves 'eight gunmen dead'
Israel says it has found the bodies of eight gunmen who attacked a checkpoint on the border with Egypt, killing 16 Egyptian policemen.
The heavily armed attackers had captured a border post at Rafah, commandeered cars and tried to smash their way over the border, Israel said.
One vehicle apparently blew up at the Kerem Shalom crossing, while the other was destroyed by the Israeli air force.
Islamist militants have been blamed by both sides for carrying out the attack.
The BBC's Yolande Knell reports.