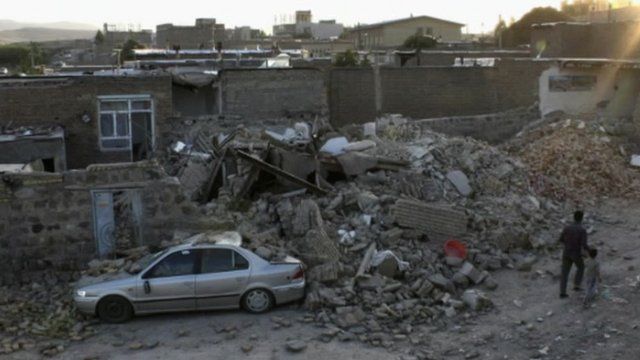 Video
Iran quakes death toll rises as search goes on
Rescuers in Iran are searching through the rubble of collapsed buildings for survivors from two strong earthquakes which left at least 250 people dead.
The 6.4 and 6.3 quakes struck near Tabriz and Ahar on Saturday afternoon, and more than 1,800 are believed injured, many in outlying villages.
Thousands have been spending the night in emergency shelters or in the open.
Susana Mendonca reports.