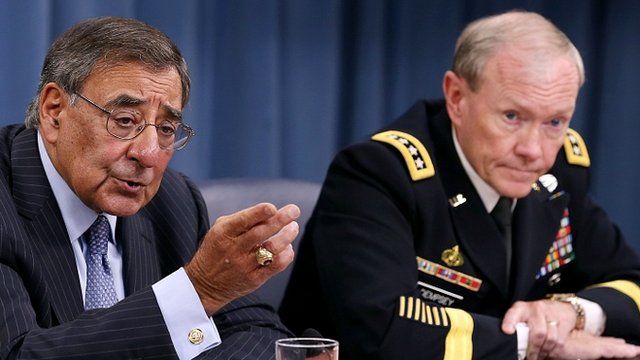 Video
US: Iran's Syrian role 'a deep concern'
The chairman of the US military's Joint Chiefs of Staff, General Martin Dempsey, has said Iran is working to develop a militia within Syria to fight on behalf of the embattled government of President Bashar al-Assad.
General Dempsey was speaking at a joint news conference in Washington with the US Secretary of Defence, Leon Panetta.
''We are seeing a growing presence by Iran (in Syria) and that is of deep concern to us,'' Mr Panetta said.
Go to next video: Syrian rebels accused of atrocities