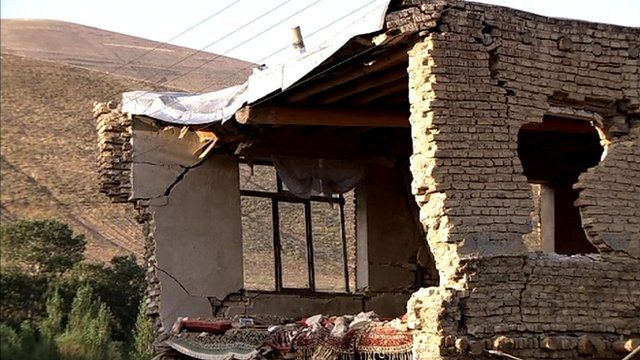 Video
Iran now welcoming foreign aid after deadly earthquakes
Iran has said it is now welcoming foreign aid for victims of a deadly double earthquake that struck the country over the weekend.
The quakes - both over six magnitude - hit close to the city of Tabriz, causing 306 deaths and more than 3,000 injuries.
Iran's government said it had provided shelter for about 50,000 people who lost their homes during the quakes, which have been followed by scores of aftershocks.
Tehran and the Red Crescent initially rejected offers for international help.
The BBC's Mohsen Asgari reports from the village of Debenaba.
Go to next video: Iran's quake survivors await help