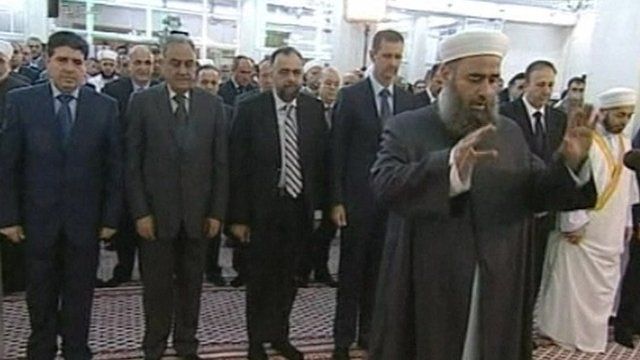 Video
Syrian President Bashar al-Assad in rare mosque visit
Syrian President Bashar al-Assad has made his first appearance in public since a bomb attack in Damascus last month killed several senior officials.
State TV showed Mr Assad performing prayers in the capital's al-Hamad mosque at the start of the Eid al-Fitr festival marking the end of Ramadan.
Mr Assad was shown seated on the mosque floor and standing to shake hands with clerics.