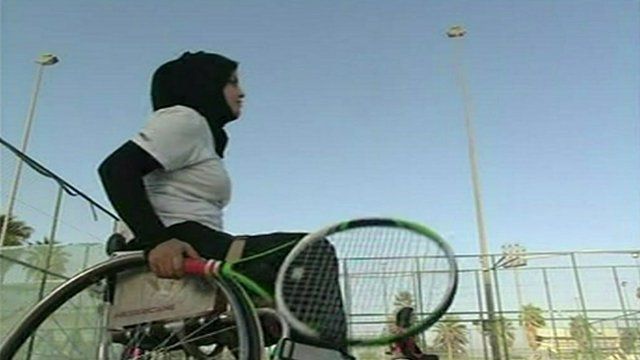 Video
Wheelchair users in Iraq channel their energy into tennis
Wheelchair tennis is relatively new in Iraq, but it has been giving hope to young men and women learning to live with the physical and emotional trauma of years of fighting in their country.
Zeinab Kadhum, from Iraq's national wheelchair tennis team, hopes one day to be world champion.
Rafid Jaboori reports.