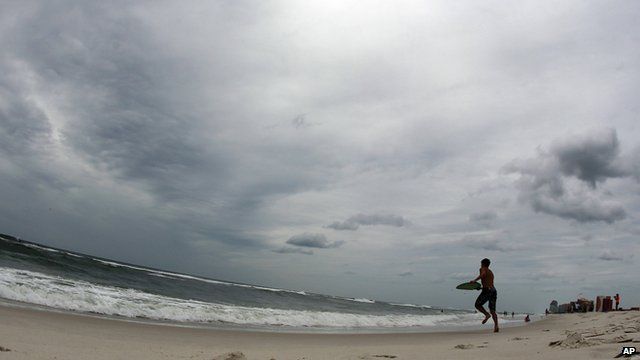 Video
Isaac 'could bring a two to four metre storm surge'
Tropical Storm Isaac may bring winds of 120-140 km/h and a two to four metre high storm surge, according to a meteorologist for the Weather Channel in the United States.
Reynolds Wolf warned that resulting floods could be deadly and New Orleans, which is below sea level, could be badly hit, as it was by Hurricane Katrina.
Weather forecasters in the United States are warning that Tropical Storm Isaac is likely to reach hurricane strength in the coming days.
The states of Louisiana, Florida, Mississippi and Alabama have all declared emergencies, and more than a million people have been ordered to leave their homes.