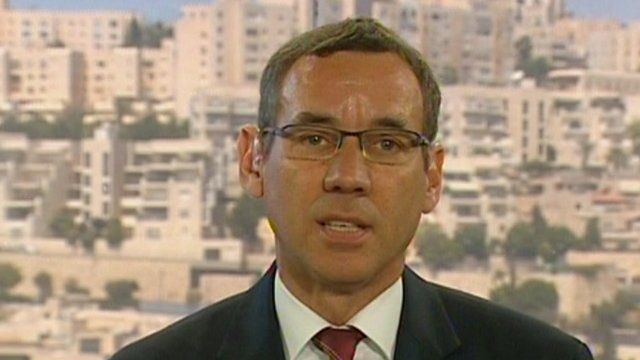 Video
Activist inquest: 'Impossible for the driver to see her'
An Israeli court has ruled that the state of Israel was not at fault for the death of US activist Rachel Corrie, who was killed in the Gaza Strip by an Israeli army bulldozer in 2003.
Ms Corrie's family had brought a civil claim for negligence against the Israeli ministry of defence.
Israeli government spokesman Mark Regev says that, according to court evidence, the driver did not see Ms Corrie: "It's clear by the Corrie family's own expert - they nominated an expert to come to the court - he himself, their representative, said that it was impossible for the driver to see her."
Go to next video: 'Driver must have seen Rachel'