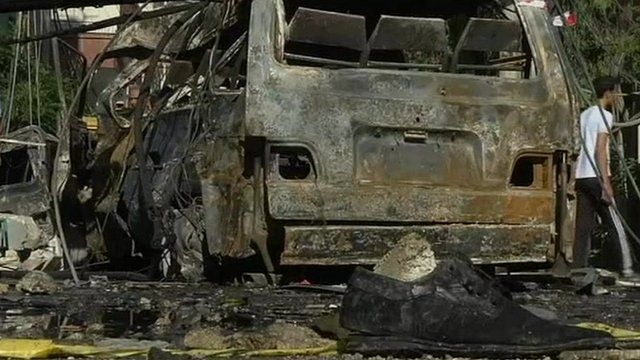 Video
Aftermath of deadly car bomb at funeral in Damascus
Twelve people have been killed by a car bomb at a funeral in the Jaramana suburb of the Syrian capital Damascus, state TV has reported.
A taxi had been used to carry the bomb, according to state-run news agency Sana.
A UK-based opposition group said the funeral was for two supporters of President Bashar al-Assad who were reportedly killed in a bomb attack on Monday.
Barbara Plett reports from Beirut in neighbouring Lebanon.
Go to next video: Syria helicopter down in Damascus