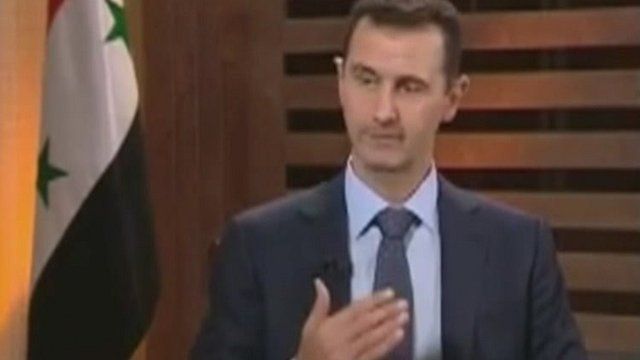 Video
Syria conflict: Assad says refuge zones 'unrealistic'
Syria's President Bashar al-Assad has dismissed as "unrealistic" proposals to create humanitarian buffer zones inside Syria for people fleeing the fighting.
Speaking on pro-government al-Dunya TV, Mr Assad said those defecting to the Free Syria Army were "weak elements" leaving the government.
He also said his forces needed more time to "win the battle" against opposition rebels.
Barbara Plett reports from Beirut in neighbouring Lebanon.