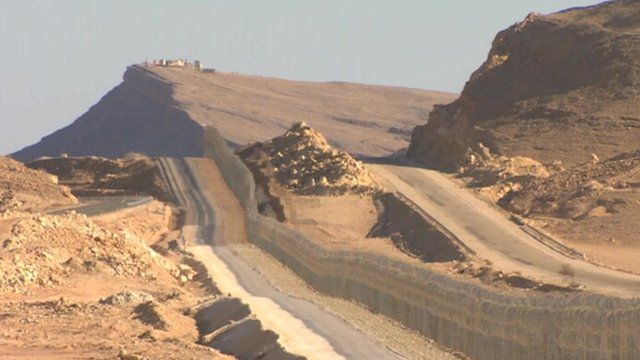 Video
Egypt troops step up campaign against Sinai militants
Since 1982, when Israeli troops withdrew, the Sinai peninsula has remained under a special security regime.
It was mandated by a peace treaty the country signed with Egypt in 1979, restricting Egypt's freedom of military action.
However, Egypt's defence ministry says its security forces have killed 11 militants since launching an offensive there earlier this month.
The build-up of troops and heavy weapons has caused concern in Israel, as the BBC's Kevin Connolly reports.