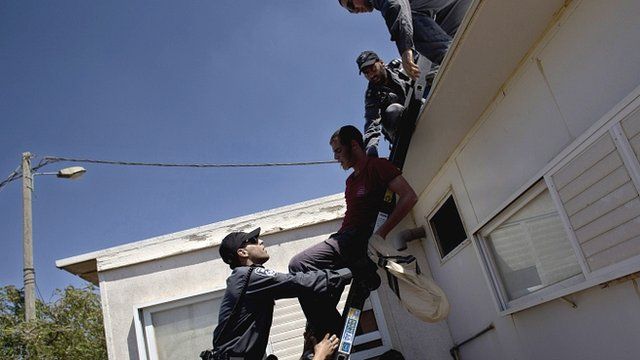 Video
Scuffles erupt as Israel police remove Migron settlers
Scuffles have erupted as Israeli police began removing Jewish settlers from an illegal West Bank outpost.
Police dragged out a number of youths who refused to leave Migron, but other residents left voluntarily.
Last year, Israel's Supreme Court ruled that the post must be demolished because it was built on privately-owned Palestinian land.