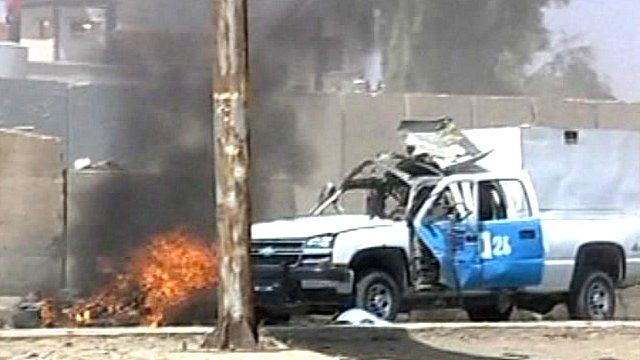 Video
Dozens dead in widespread Iraqi bomb attacks
Dozens of people have been killed in a wave of at least 11 attacks in Iraq, some targeting the security forces.
The most serious of the attacks happened north of Baghdad in Dujail where 11 soldiers were killed.
Seven people died and 17 were injured when a car bomb was detonated in the northern city of Kirkuk.
There are also reports of a blast near a French consulate building in Nasiriyah in the south of the country.
The BBC's Nahed Abouzeid reports from Baghdad.