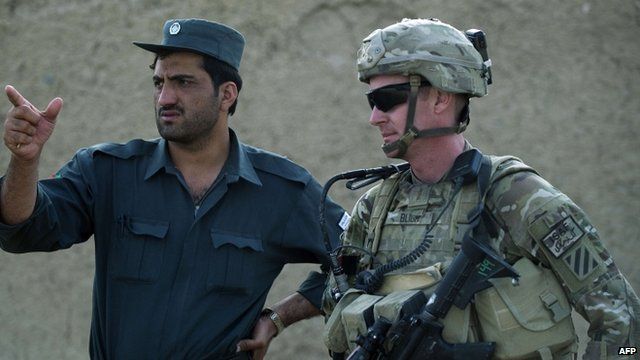 Video
US Major: Afghans 'tired of West's mistakes'
A string of deadly insider attacks has been one of the defining features of the latest phase of the conflict in Afghanistan.
This year has witnessed a sharp rise in attacks on Nato forces by rogue Afghan soldiers, believed to account for about 15% of coalition casualties so far in 2012.
The killings have undermined Nato's ambition to fight "shoulder to shoulder", against the Taliban.
August proved to be the deadliest month for such attacks, and in September Nato announced it was restricting operations with Afghan troops.
Speaking on the PM programme US Major Benjamin Tupper said 'the Afghans are tired of our fumbles and bumbles and mistakes'.
Go to next video: Nato restricts Afghan operations