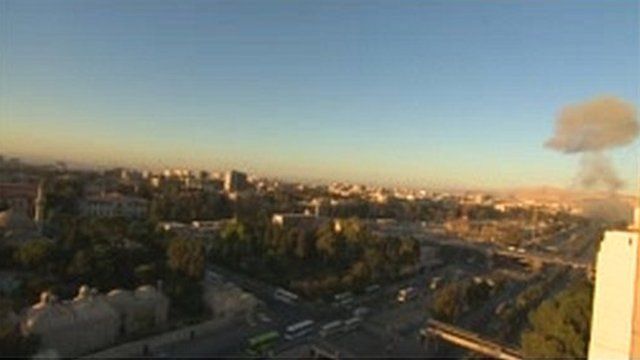 Video
Syrian capital Damascus rocked by twin explosions
Two large explosions have hit the heart of the Syrian capital Damascus.
The blasts happened just before 07:00 local time (04:00 GMT).
The bombs appeared to be targeting military headquarters or Syrian state television.
The BBC correspondent Jim Muir, who is based in neighbouring Beirut, said President Assad would have been able to hear the blasts from his nearby palace.
Go to next video: Syria plane 'bombs petrol queue'