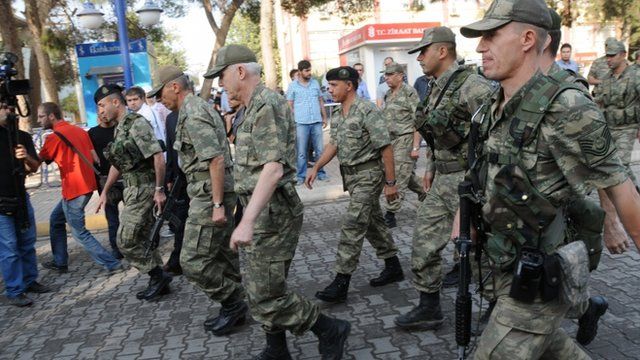 Video
Turkey 'has very effective, powerful army'
Turkey's parliament has approved an emergency motion permitting its government to send troops across the border into Syria.
It follows the shelling by Syrian troops of the Turkish town of Akcakale yesterday, in which five people, including three children died.
Colonel Richard Kemp, a former commander of British forces in Afghanistan who now works at the Royal United Services Institute (Rusi), told The World at One presenter Shaun Ley that "I wouldn't want to bet much on Syria's chances" in an armed conflict with Turkey.
Turkey "has very effective, powerful army" he added.